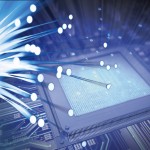 Last month I blogged about the 30/60/90 plan covering the first 30 days of the initial three months in my new Technical Marketing Manager role at The Centre for Secure Information Technologies (CSIT).  This was based on some interesting guidance posted by Ninon LaForce on the On Product Management blog.
In this post I shall look back at the second 30 days.  Personally speaking its useful for me as I slot into the organisations appraisal system to reflect on what I have achieved thus far in the role.
Day 31-60: Take ownership
According the Ninon, days 31-60 in a new PM role is all about taking ownership. As with my previous post, before getting into the points specified in the original post, here are a few thoughts on this period.
This period began with exhibiting at Mobile World Congress in Barcelona.  I blogged my thoughts on the Congress here. While this took me out of the office for a whole week it was a useful learning exercise personally and an opportunity to test what we as an organisation are doing in the marketplace.  It certainly helped me achieve some of the points outlined below including networking and building relationships with existing and potential partners and customers.
Uncovering new opportunities for the application of our research as well as helping me get up to speed pretty quickly on the commercial environment in the mobile space was invaluable not to mention the process of developing our messaging around this massive market pretty early into my tenure.
Two weeks after returning from Barcelona we hosted Belfast 2012: The 2nd World Cyber Security Technology Research Summit at CSIT.  Preparations for this were pretty consuming.  Again the process of prepping for and hosting this event were priceless in terms of building relationships, setting our commercial and research roadmap as well as firming up my thoughts around strategic direction.
Scorecard
Now lets look at how I think I performed against the list:
Meet with my manager for a first 30-day review. Ensure I am focusing on the right activities and adjust as necessary.
Partially done.  We meet weekly and continue to chat most days regarding ongoing activities.  We plan to sit down to formally appraise my performance over the first 2 months next week.  It should have happened last week but more important priorities meant this had to be pushed out.
Take ownership of some projects.
Done.  I am currently working on a number of projects which have short and medium term delivery dates.  There are no shortage of projects.
Contribute my thoughts/ideas on how to streamline industry partners and programs.
Done; ongoing.  These get discussed each week as part of our commercial team meeting.
Make a list of activities/project that will contribute to meeting the department objectives and set up a plan to reach the goals.
Partially done. See earlier comments.
Go to lots of meetings and begin to run some of them.
Done.  I already chair a monthly marketing meeting with marketing representatives from the various research clusters feeding into that.  I also attend several organisational weekly meetings.
Continue to build relationships.
Done.  Mobile World Congress and The Cyber Summit were excellent for doing this.  I also continue to meet with colleagues from across CSIT as often as I can to build up a funnel of content for our websites and for raising our profile globally.
Begin to write materials (drafts)
Done.  I am in the process of refreshing our web estate which necessitates writing new and rewriting old contents.  I have also been updating marketing collateral, drafting funding proposals and producing press releases.
Continue to learn and read as much as possible.
Done.  The role is such that I will never stop learning and reading.  It's par for the course.
By this time I hope to have uncovered some promising unexploited opportunities for growth and have begun to figure out how to exploit them.
Done.  I'll keep them under my hat for now. 😉
So I make that seven out of nine achieved and a further two partially achieved.  Not a bad result given the events that took place this month.
Update: I almost forgot to mention that during all this I took time out to guest on The Tech Show, a podcast in eamonmallie.com's Tech section focused on the technology scene in Northern Ireland presented by Chris Taylor and Matt Johnston.  On the show I talk about cyber-security and an exhibitors perspective of Mobile World Congress.